WV MetroNews
The Voice of West Virginia
WVU has increased support for student mental health, while noting unprecedented need
West Virginia University put out a community notice on Sunday because of concerns about a serious and specific mental health problem.
"West Virginia University is in receipt of an anonymous letter that described content related to suicide taking place in public areas of campus," officials wrote in a notification to the university community.
The letter did not describe a threat to any person or groups, the university said, but did refer to noon Monday and both outdoors and an indoor location, the Mountainlair. University officials said they consulted with regional and federal public safety officials, as well as mental health experts. The university also increased security measures on the Morgantown campus.
"First and foremost, to the person who wrote the letter, the University cares about you and has resources available to help. While we do not know your personal circumstances, we do know this is a very stressful time of year and it can become overwhelming. You are not alone," university officials wrote.
"To our campus community, if you are aware of someone who is struggling with thoughts of self-harm and may be sharing their thoughts through letter writing, poetry or illustrations, please call 911 immediately."
TW: suicide

We cannot stress enough that we want to help the person who wrote this letter.

You have reason to be here. We care about you.

If that person is reading this, please call the Carruth Center at 304-293-4431. We're waiting on your call so we can support you. https://t.co/BfhXWYcNCj

— WVU Mountaineers (@WestVirginiaU) December 5, 2021
This event has taken place during a broad effort by West Virginia University student leaders to secure more funding to support mental health services. The student leaders have praised how the university has stepped up mental health services already but describe strain on mental health at high levels through the ongoing covid-19 pandemic.
WVU officials note that the university already has devoted more resources for mental health services — while also recognizing the increasing demand and unprecedented strain among many students that still must be addressed.
"West Virginia University, like many other colleges and universities across the country, has seen significant increases in the need for mental health services and support – especially during the pandemic," April Kaull, WVU's executive communications director wrote in response to MetroNews questions.
"We have been engaged with students, faculty, staff and other constituents as we look for ways to best address these needs."
Her comments about the need for student mental health services were made prior to the community notice that was issued on Sunday.
The issue of additional funding has become acute as leaders in WVU's Student Government Association try to get the attention of Gov. Jim Justice, whose administration faces a deadline at the end of this month to spend the state's remaining share of federal CARES Act funds.
West Virginia still has $127 million of its CARES money remaining, according to the state Auditor's transparency website.
WVU's Student Government Association on Sept. 15 passed a resolution in favor of the Mountaineer Resilience Project, requesting that an unspecified amount of that money be dedicated to student mental health.
A MetroNews story on Nov. 28 focused on the students' request. It included response from the governor's communications office, saying officials were aware but noting that no decision had been made. The story did not describe what federal money WVU had received already or detail the institution's position on whether mental health needs are being adequately met.
The institutional funding issue drew the attention of the governor's senior adviser, Roman Stauffer, who publicly questioned that aspect of the story.
This story by @BradMcElhinny fails to point out that West Virginia University has received over $100 million for COVID related needs:

$20M+ CARES Act
$30M+ COVID Response/Relief Act
$54M+ ARPA (2021)

Did this student ask WVU to fund this ever? https://t.co/CpwGM7lpkg

— Roman Stauffer (@RomanStaufferWV) November 29, 2021
That, then, elicited a response from WVU freshman Azeem Khan, a student government senator who has been at the center of the mental health funding effort.
"This spring, we lost three of our classmates here at WVU. This resolution is about doing everything in our power to make sure that number doesn't increase," Khan wrote in a social media message. "Lives are at stake — and nothing should distract from the fact that this is a crisis which requires the leadership of our state government."
Khan and student leaders Sophia Flower, Oliver Dowler, Logan Riffey and Tyler Seidel followed up with an op-ed in The Charleston Gazette-Mail: "We still hold hope to engage with the governor on this topic because of its importance," they wrote.
Many have asked me for my reaction to the comments by a member of the Governor's staff yesterday about the Mountaineer Resilience Project. I'd like to share my thoughts publicly below: https://t.co/ajNWYPB8mp pic.twitter.com/9qvwm9Aar3

— Azeem Khan (@azeemkhan_30) November 29, 2021
The answer is complicated: Students have felt increasing anxiety for years, the pandemic exacerbated that, WVU has put more resources toward supporting student health, the federal dollars have helped the university maintain that support, and the university's needs still extend beyond what federal dollars have been available.
West Virginia University officials have publicly recognized the pull on student mental health, including loneliness and isolation, for months.
T. Anne Hawkins, the director of WVU's Carruth Center for Counseling and Psychological Services, outlined ongoing efforts — as well as additional needs — during a late-October presentation before a committee of the board of governors.
Hawkins told university officials that use of the counseling center rose by 30 to 40 percent even as enrollment grew by a comparative 5 percent.
Many of the issues troubling students have been on the rise over the past decade. But, coming through the pandemic, the university started seeing higher-than-ever reports of depression and general anxiety.
In response, Carruth added five new positions and increased its in-person appointments. The center also expanded support such as a partnership with Talkspace, allowing students to connect via app with licensed therapists at no cost.
And the university established Let's Chat, a new initiative providing easy access to informal consultations at different locations around campus. And Healthy Minds University was launching this fall to augment what Carruth Center already provides as a counseling resource. A new Crisis Clinic, features a 24/7 after-hours crisis phone line and crisis text line also available for students.
The current-year budget for mental health services increased by about 9 percent, Kaull said.
WVU acknowledged the support from federal dollars it has received during the pandemic. "As it relates to Federal COVID-19 funding, we are appreciative of Governor Justice's support of CARES Act moneys," Kaull said.
After all federal funds have been drawn down, the University will have received $108 million in federal covid-19 dedicated funding from the various recovery acts: $48 million awarded directly to students to help offset their costs and hardships during the pandemic and $60 million for the university to offset increased costs and lost revenues.
The $60 million does not cover total university losses, Kaull noted, but it enabled continued investment in student services, including mental health services.
"We note that total covid-19 related expenses and revenue losses at WVU went beyond the allocated amount from the State and federal government. In fact, we also had to enact a 5 percent cut to make ends meet and to have the ability to invest in key priorities, including mental health."
Khan, the student senator, said he is aware of the university's financial challenges during the pandemic, as well as its continued efforts to support student mental health.
"We applaud the efforts that the WVU Administration has taken to provide students with support for our mental health. Their efforts and investments have improved and saved lives," he said this past week.
"At the same time, we strongly believe that this crisis requires further attention and investments due to the ongoing covid-19 pandemic which has exacerbated this crisis."
He proposed a variety of additional efforts. That could include extending telehealth options for students, creating hotlines for specific groups of students at risk such as veterans or sexual assault survivors or establishing a mobile counseling center for students with limited transportation options. More investment could go toward public service campaigns to reduce stigma.
Mental Health is a crisis on our campus which deserves the attention of our state government. Call Governor Justice & tell him to fund the Mountaineer Resilience Project. #yourvoicematters pic.twitter.com/j8kvhb5OZu

— WVU Student Government (@sgawvu) December 3, 2021
He and other student leaders are asking for a meeting with the Justice administration to explore what more may be done.
"After all, Governor Justice once said, 'addressing the complex mental health needs of children, youth, and families is fundamental to the future of West Virginia…' The current level of funding for mental health services at colleges in West Virginia is not adequate for a complex crisis, which is fundamental to the future of our state.," Khan said.
"We are still hopeful that the Governor will take the time to meet with us to talk about how we can work together. Even though we are kids, our opinion still matters."
The post WVU has increased support for student mental health, while noting unprecedented need appeared first on WV MetroNews.
Source:
WV MetroNews
---
Audit: West Virginia paid out nearly $83 million in fraudulent unemployment claims
West Virginia paid out nearly $83 million in fraudulent unemployment claims during the covid-19 pandemic, according to a newly-released state audit.
This state was not alone, the report noted. Under pressure to push out unemployment claims, state agencies across the country were hit by widespread fraud.
"Other states also experienced similar fraudulent activity in their unemployment insurance programs," West Virginia's audit noted.
Lawmakers heard about West Virginia's painful experience during interim meetings that started Sunday. The legislative audit was presented to the Joint Committee on Government Operations.
West Virginia's House Speaker, Roger Hanshaw, focused on how a lack of oversight resources contributed to the problem when he asked the first question at today's audit presentation.
Auditors responded that the state's unemployment agency was besieged with new claims but also was under pressure to implement a newly-established federal unemployment program on the fly.
The state agency that deals with employment issues, Workforce West Virginia, concurred with the findings of the audit produced by the Performance Evaluation & Research Division.
"Workforce West Virginia has received and reviewed the PERD report and approves of the findings within the report," wrote acting Commissioner Scott Adkins.
Since the trend of widespread fraud became clear, Workforce has implemented a fraud unit, a cross-match unit and an investigations unit in addition to developing partnerships with various state agencies to cross-match data and to identify bad actors.
The legislative audit noted that Workforce also could have partnered with other state agencies — such as the state Auditor's Office to run checks on whether claims filed in the names of state employees were accurate or the Division of Corrections to determine if claims were filed for incarcerated people.
Prior to the pandemic, state unemployment agency officials said today, West Virginia had the fourth lowest improper payment rate in the nation.
The fraud occurred after the pandemic hit in early 2020, causing government orders to halt or slow much of the business activity across the country. Unemployment skyrocketed, with thousands of claims causing strain on the government agencies administering them.
West Virginia's audit noted that the total number of claims processed by Workforce increased from 52,896 in 2019, the year prior to the pandemic, to 457,399 in 2020.
West Virginia received almost $1.8 billion from the federal CARES Act to cushion the effects of such widespread unemployment.
The CARES Act established the Pandemic Unemployment Assistance program, providing up to 39 weeks of aid to classes of workers not normally eligible for regular compensation. Those included part-time workers, the self-employed and gig workers.
That program also allowed claims without the usual verifications for regular unemployment benefits — allowing self-certification for eligibility.
The other aspect of federal aid was the expanded Federal Pandemic Unemployment Compensation program that allowed regular weekly compensation to be increased by $600 — later $300 when the program was extended.
Workforce's claims process was not designed for the onslaught of claims — or for the structure that allows people to certify their own pandemic unemployment claims.
"This large increase in claims overwhelmed the WorkForce staff and the agency's capability to properly review and process the claims," the legislative audit concluded.
Prior to the pandemic, WorkForce reviewed regular unemployment claims manually. But the audit noted that under these unprecedented conditions, "This manual review process could not keep up with the volume of claims."
Moreover, the audit stated, the state agency was under pressure from the U.S. Department of Labor to pay claims as quickly as possible because so many people had lost their jobs in the pandemic.
Soon after the state agency implemented the Pandemic Unemployment Assistance program, it began to identify a high level of fraud as insurance claims were being paid.
Once WorkForce realized the level of fraud occurring, it established safety measures to try to stop it, the audit stated. WorkForce rolled out its fraud unit along with automated fraud detection and prevention controls in the spring of 2020.
Eventually, the U.S. Department of Labor and many more state agencies became aware of the rampant fraud and added documentation requirements for people who were self-certifying, the audit noted.
The Office of Inspector General for the federal labor department has estimated that the national figure for unemployment fraud could be as high as $87 billion.
The U.S. labor department has said much of the fraud is attributed to organized crime rings that bought identity information stolen in past data breaches. The stolen data is then used to apply for benefits in others' names.
"A lot of the big ones we faced are criminal rings that are working out of state," Chris McCauley, who leads West Virginia's unemployment office, told legislators.
WorkForce told the legislative auditors that banks across the country are working to disentangle recouped fraud dollars.
By this past April, WorkForce indicated it has verified $121,986 as recouped. It expects another $3 million to $4 million to be returned in 2021.
"In regard to the funds that were paid for fraudulent claims," the audit stated, "WorkForce stated that it has issued numerous demand letters for recoupment of fraudulent claims payments and is in various stages of the recoupment process."
The post Audit: West Virginia paid out nearly $83 million in fraudulent unemployment claims appeared first on WV MetroNews.
Source:
WV MetroNews
---
Yeager Airport officials eyeing new terminal with infrastructure money
CHARLESTON, W.Va. — Officials with Yeager Airport are thinking big when it comes to changes at the airport with funding available from the historic infrastructure package signed into law in November.
Yeager Airport Director Nick Keller told MetroNews the facility will receive $10 million over a five-year period from the Infrastructure Investment and Jobs Act (IIJA) to use on Federal Aviation Administration (FAA)-approved projects involving capitol improvements. Keller said the airport will receive its first round this federal fiscal year by Sept. 30, 2022.
Keller also said the airport is conducting a study into how a new terminal and control tower would look and be built on the property, as the airport plans to apply to a $5 billion competitive grant program for terminals and control towers as part of IIJA. The program will target projects that increase airport capacity and passenger access, and that improve energy efficiency.
Keller said once the study is done in March, the airport will apply for the new Airport Terminal Improvement program at the U.S. Department of Transportation to improve aging infrastructure. He said the $1 billion is given per year for five years to airports that are approved and 95% is funded by the federal government.
"We have the opportunity to get a brand new terminal building and a brand new control tower. We can get away from a 1950 facility that has been added on to a multitude of times. It's something that meets our needs for the next 30 to 40 years," he said.
Yeager Airport has the oldest FAA-operated control tower in the country. Keller said if approved in the grant program, eventually the entire terminal would be gone and a new facility would be built.
Keller said the age of the terminal along with the needs changing for different fleet mixes of aircraft will provide justification for the work to be done.
"Imagine coming in and having a new ticket lobby, a new security checkpoint, new everything. All the gates being on the same floor as your ticket lobby like when you go to other airports. Then on your ground floor when you fly in, you have your baggage claim, rental car companies," Keller said.
Keller also envisions a dual-level roadway that would feature departures on upper levels and arrivals on the bottom floor.
Aviation programs included in IIJA are:
$15 billion for airport infrastructure grants, similar to traditional Airport Improvement Program (AIP) funds. Airports would have the flexibility to address broader needs like terminal and gate construction, multi-modal projects, and low-emission ground service vehicles.
$5 billion to upgrade Federal Aviation Administration (FAA) air traffic control facilities and equipment. $200 million is reserved for FAA-owned contract towers.
The post Yeager Airport officials eyeing new terminal with infrastructure money appeared first on WV MetroNews.
Source:
WV MetroNews
---
WVU draws Minnesota in the Guaranteed Rate Bowl
(Neal Brown Zoom conference)
MORGANTOWN, W.Va. — West Virginia will face the Minnesota Golden Gophers in the Guaranteed Rate Bowl in Phoenix, Arizona on December 28. Kickoff is set for 10:15pm EST and the game will be televised by ESPN. This is WVU's second appearance in the game. The Mountaineers defeated Arizona State, 43-42 to cap the 2015 season when the game was dubbed the Motel 6 Cactus Bowl.
𝐎𝐅𝐅𝐈𝐂𝐈𝐀𝐋: The 2021 @GuaranteedRate Bowl will feature its new @Big12Conference vs. @BigTenNetwork matchup when @WVUfootball and @GopherFootball hit the field in Downtown Phoenix on Tuesday, Dec. 28, 2021, live on @ESPN (8:15 pm MST).

https://t.co/c6Am6jeb2K pic.twitter.com/n8LxdNwjnt

— Guaranteed Rate Bowl (@RateBowl) December 5, 2021
West Virginia (6-6) won their final two games of the season and four of their last six to become bowl eligible for the second consecutive season under Neal Brown. This will be WVU's eighteenth bowl appearance in the last twenty years.
"Bowl games are rewards to me," Brown said. "This has been an up and down year for us. It has been challenging at times. If I polled our people and said, 'Hey, we are going to beat Texas, we're going to beat Virginia Tech and we are going to beat Iowa State,' our initial reaction to our fan base is that we are going to have a really good year. While we did win those games, we faltered particularly before the bye week where we didn't play our best football."
Just like the Mountaineers, Minnesota (8-4, 6-3 Big Ten) went 4-2 in the second half of their regular season. The Gophers and Mountaineers share a common opponent in Maryland. Minnesota defeated the Terps 34-16 on October 23, while Maryland knocked off WVU on the season's opening weekend.
P.J. Fleck is 34-23 in his fifth year leading the Gophers and was recently rewarded with a new seven-year contract. Offensive linemen Daniel Faalele and Blaise Andries were named to the All-Big Ten First Team. Minnesota owns the fourth-best defense in the Big Ten, yielding just 18.3 points per game.
"We were deeper than we have ever been on defense this year," Fleck said. "And we were deeper than we have ever been on offense even with [receiver] Rashod Bateman entering the draft early and coming off the COVID year. But obviously we had some injuries on offense and the running back and receiver positions that hit us hard. But defensively, we were able to stay healthy for the most part. I thought they all played congruent and together."
"We have been eager to kick off the Guaranteed Rate Bowl with teams from the Big 12 and Big Ten Conferences and the time has finally come," said Mike Nealy, Executive Director of the Guaranteed Rate Bowl. "Minnesota and West Virginia are both rich in football history. Each has played in this game before, and we welcome the teams and their fans back to Downtown Phoenix and the Valley of the Sun."
This is the first meeting between the schools. The game will be played at Chase Field, home of the Arizona Diamondbacks.
In other bowl games involving Big 12 teams:
Oklahoma State vs. Notre Dame – Fiesta Bowl
Baylor vs. Mississippi – Sugar Bowl
Oklahoma vs. Oregon – Alamo Bowl
Iowa State vs. Clemson – CheezIt Bowl
Texas Tech vs. Mississippi State – Liberty Bowl
Kansas State vs. LSU – Texas Bowl
The post WVU draws Minnesota in the Guaranteed Rate Bowl appeared first on WV MetroNews.
Source:
WV MetroNews
---
No plans to reintroduce coronavirus policies in nursing homes
CHARLESTON, W.Va. — Despite a rise in active coronavirus cases and concerns about the omicron variant, nursing homes in West Virginia are not planning to reimplement policies seen earlier in the pandemic.
Nursing homes and long-term care facilities reduced visitor restrictions in November following a federal directive allowing visitations. Visitors who are not vaccinated are required to wear a facial covering, and people who have tested positive for the coronavirus or exhibit symptoms are advised to not enter facilities.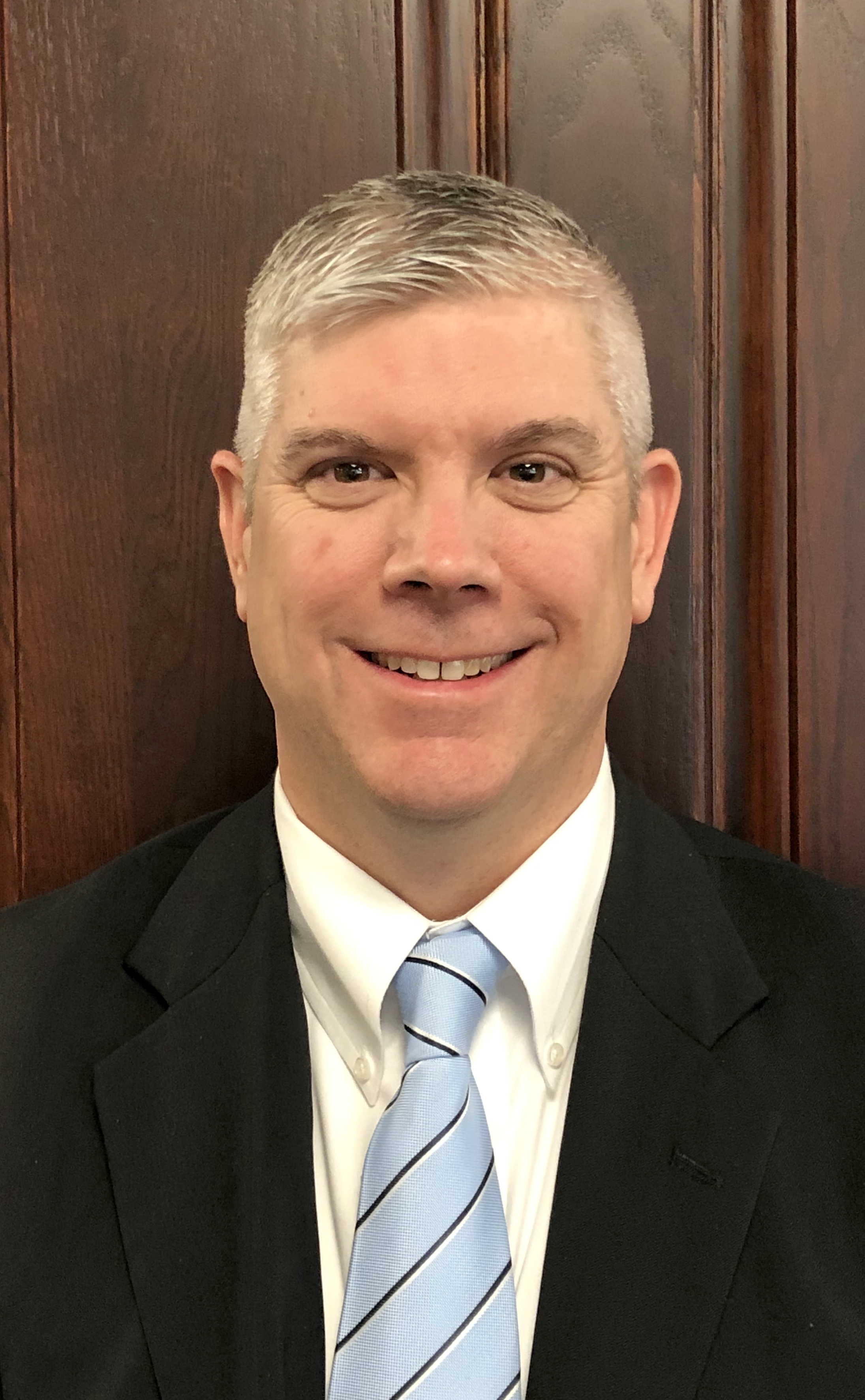 Marty Wright, the chief executive of the West Virginia Health Care Association, told MetroNews that officials are monitoring developments with the pandemic.
"Between the vaccine and what we've learned through various control measures, I don't foresee the omicron posing the risk right now," he said. "I think we can definitely enjoy loved ones and share some time with them during the holidays."
Wright said allowing visitors for Thanksgiving posed few risks to health care facilities.
"It was great to see," he said.
The number of active coronavirus cases in West Virginia has increased since Thanksgiving, and health officials have expressed concerns about people spending more time indoors due to colder weather.
Wright said positive cases in facilities have been tied to community outbreaks. He added vaccination doses and booster shots are important for protecting workers and residents.
"Right now, any new positive cases we are seeing are vaccine breakthrough cases," he said. "That goes to the drive to get everyone boosted, to get that immunity back up where it needs to be."
The state Department of Health and Human Resources has identified active coronavirus outbreaks at 40 long-term care facilities in West Virginia. The largest outbreaks have happened at facilities in Marion, Ohio, Cabell and Harrison counties.
The post No plans to reintroduce coronavirus policies in nursing homes appeared first on WV MetroNews.
Source:
WV MetroNews
---
Boone County hunter charged after shooting man his mistook as a bear
BOONE COUNTY, W.Va. — A Boone County hunter has been charged after allegedly shooting a man he mistook for a bear.
According to authorities, 70-year-old Jimmy Castle was hunting on Wednesday when he saw what he thought was a bear. Castle fired his gun but did not see anything fall. He and another person returned to the area later but did not find anything.
The state Division of Natural Resources said Harvey shot 30-year-old David Green, who was root digging while wearing a black shirt.
Green's family reported him missing on Thursday, and first responders found his body with a gunshot wound. Castle contacted authorities about the body, saying he may have been involved in the incident.
Castle faces charges of misdemeanor negligent shooting and felony failure to render aid.
The post Boone County hunter charged after shooting man his mistook as a bear appeared first on WV MetroNews.
Source:
WV MetroNews
---
Crouse appointed to House seat while also looking at 2022 election
CHARLESTON, W.Va. — The next six months are going to be busy for Delegate Kathie Hess Crouse (R-Putnam).
Appointed to her seat just two weeks ago by Gov. Jim Justice, Crouse is looking at the legislative session while also running a campaign for election in May 2022. Justice appointed Crouse, a Buffalo native, to the district to cover the vacancy created by the resignation of Josh Higginbotham. The district covers parts of Putnam, Jackson, and Mason counties.
Crouse recently appeared on MetroNews flagship 580-WCHS in Charleston and said she is ready to hit the ground running on issues, even predicting she'll be popular among second amendment advocates.
"Taxes. I want to look at tax reform with income taxes, property taxes, how can we fix that. I want to look at mental health and addiction. Of course, we need to protect the second amendment. I am a big second amendment advocate and plan to stay that way while in the legislature," Crouse said.
Crouse said there needs to be answers for how better to help those in addiction and mental health crisis.
"As a parent trying to get help for a child over the age of 18, it's very difficult. I think we need to look at how can families help children who are now grown adults get the help they need," she said.
Crouse said she is also an advocate of homeschooling, being the president of the West Virginia Home Educators. She also wants to work on broadband infrastructure.
Crouse ran for the House of Delegates in 2016 but was defeated in the primary. She ran for West Virginia Senate District 8 in 2020 but was defeated in the general election by Glenn Jefferies (D-Putnam).
The post Crouse appointed to House seat while also looking at 2022 election appeared first on WV MetroNews.
Source:
WV MetroNews
---
Active coronavirus cases remain above 8,000
CHARLESTON, W.Va. — Active coronavirus cases in West Virginia remain above 8,000, according to the state Department of Health and Human Resources.
The agency on Sunday reported 8,051 active cases, including 833 new cases received since Saturday's report. The daily positive test rate was 8.19%.
Officials have confirmed 4,962 deaths related to the pandemic.
According to the agency, 585 West Virginians are hospitalized with the coronavirus, in which 189 West Virginians are receiving intensive care unit treatment and 98 people are on ventilators.
The post Active coronavirus cases remain above 8,000 appeared first on WV MetroNews.
Source:
WV MetroNews
---
Morrisey continues push toward halting federal vaccine mandates
CHARLESTON, W.Va. — State General Patrick Morrisey says there are several aspects of federal COVID-19 vaccine mandates that he is working toward halting.
The first has to do with health care workers who work for Medicare of Medicaid providers.
"Every health care worker can go up to their employer and say 'wait a minute, you need to wait until that issue is resolved in the court,'" Morrisey said on MetroNews affiliate WEMP in Martinsburg last week.
Another vaccine mandate has been run through OSHA, and according to Morrisey, it has been paused.
"That's actually pending in the 6th circuit, but it's very significant. That's on hold for the foreseeable future because we expect that it probably won't get resolved until sometime next year,"
Last week, Morrisey joined forces with his counterparts in several other states who have filed motions attempting to block the Biden administration's vaccine mandates.
There's a temporary hold on the federal requirement and is currently being appealed by federal officials.
In places like the Eastern Panhandle, where there are a larger number of residents employed as federal contractors, Morrisey argued government agencies do not possess the authority to establish vaccine mandates.
"Congress never really delegated these types of authorities to these agencies, so they don't possess the ability to do what the government is saying they can do," he said.
Morrisey called the mandates "an unlawful attempt to federalize national vaccine policy and override the states' police powers on matters of health and safety.
The post Morrisey continues push toward halting federal vaccine mandates appeared first on WV MetroNews.
Source:
WV MetroNews
---
New River Gorge fire 95% contained; NPS 'confident' in full containment on Sunday
CHARLESTON, W.Va. — A fire in the New River Gorge National Park and Preserve is 95% contained, the National Park Service announced on Saturday.
"The crews put in another day of good work, and we feel confident that the crews will have full containment by the end of shift on Sunday," an official told MetroNews.
The fire in the Beauty Mountain area was first reported on Nov. 29 and had grown to 150 acres at one point.
Resource management staff are working on a rehabilitation plan for the fire. Officials said the low-burning fire was ecologically beneficial, and there will be minimal work on fire suppression efforts.
A fire suppression module from Pennsylvania has left the scene to assist with a different effort in Virginia.
The National Park Service is anticipating a gusty Sunday afternoon and rain on Monday morning. An official said the agency expects to "release our resources back to their home units" on Monday.
The post New River Gorge fire 95% contained; NPS 'confident' in full containment on Sunday appeared first on WV MetroNews.
Source:
WV MetroNews
---